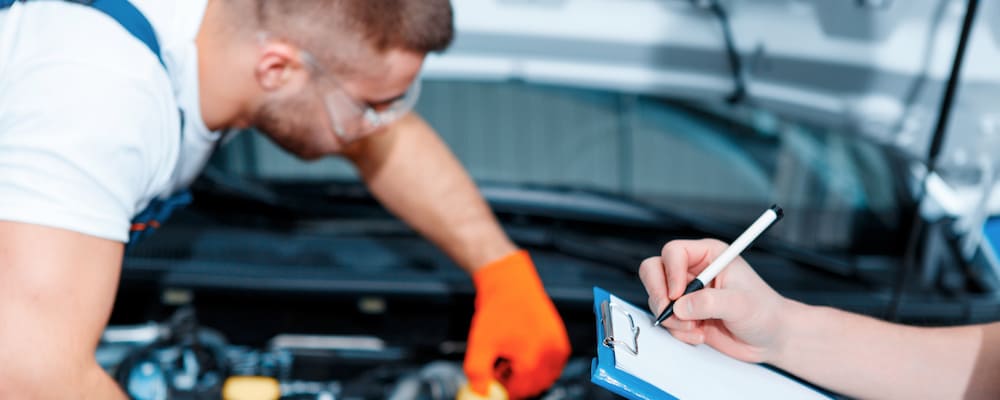 Keeping your Volvo up and running properly is important and that's why we have a maintenance schedule for your new Volvo. Following this recommended schedule means a lower chance of a part malfunction, tire problem, or any other issue that will have you stuck on the side of the Daphne road. At Volvo Cars Mobile, we want to prevent any future issues with your vehicle. Visit our service center today for your Volvo's next scheduled maintenance appointment.
What Is the Recommended Maintenance Schedule?
For the service schedule specific to your Volvo model, you'll want to double-check with the owner's manual for your specific model. In general, this is the what the mileage marks are and what service is done at each point:
7,500 miles - Generally, your vehicle will get an oil change if it hasn't had one already, tire rotation, and safety inspection during this mileage mark.
10,000 miles - While you also have the oil changed and tires rotated here, too, there will also be an inspection of the brakes, belts, and hoses for leaks or damage.
15,000 miles - This includes all services mentioned above plus an additional replacement of the brake pads if needed.
20,000 miles - At 20,000 miles, above services included, you should have the tires, brake pads, and cabin filter replaced in/on your vehicle.
25,000 miles - This service point mimics that of the 7,500-mile appointment unless there are more serious wear and tear signs showing.
30,000 miles - At 30,000 miles, the tires will need replacing as well as the brake pads.
Get Your Volvo Serviced at Volvo Cars Mobile
If you need a Volvo repair, trust the technicians at Volvo Cars Mobile. Here, you'll find great customer service from a Volvo mechanic that'll diagnose and repair the issue right the first time, getting you back on the Fairhope streets in no time at all. Contact our service department to schedule your next maintenance appointment today, and be sure to explore our Volvo service specials before you visit!